Annual Meeting 2017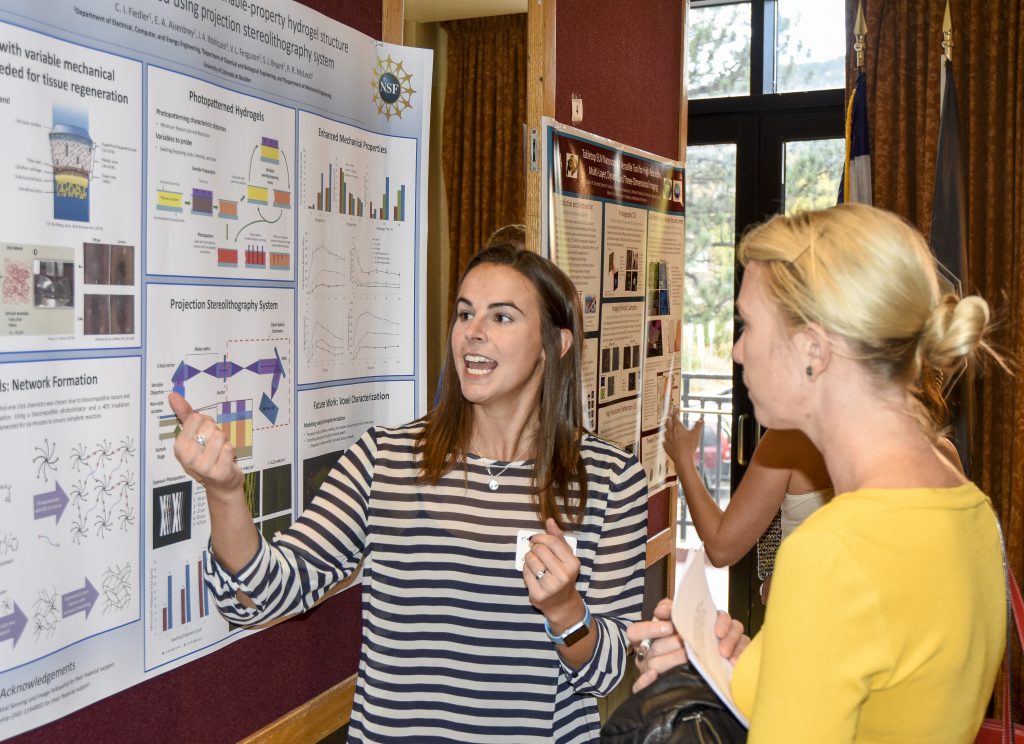 CPIA Annual Meeting "Focus on University Research" | Featuring Student Poster Contest
20th Anniversary Celebration and Special Guest Speaker: Eugene Arthurs, CEO, SPIE
Tuesday, October 24, 2017 from 3:00 to 6:00 PM | Registration: 2:30 – 3:00
University Memorial Center, Room 235
CU – Boulder
1669 Euclid, Boulder, CO
(pay parking at Euclid Ave Auto Park)
Link to Location
Please preregister for this event
CPIA Members – Free
University Faculty & Students – Free
All others $25
Registration Link HERE
Keynote Presentation
We are excited to welcome Eugene Arthurs,, CEO, SPIE, an internationally recognized authority on photonics technologies as our keynote speaker. Don't miss his presentation on "The Future of Photonics".
Student Poster Contest
The annual meeting is your opportunity to learn about current photonics and optics research conducted at ALL Colorado research universities. Meet talented graduate students who compete for cash prizes with posters presenting their research topics. This is your chance to interact with other photonics companies and the researchers and students who will help fuel the next generation of photonics products.
Recognition
A Colorado photonics company which has achieved distinction in the industry will be honored with CPIA's "Photonics Company of the Year" award. Join us in celebrating their success and the contribution of photonics to the Colorado economy.
Celebration
Enjoy refreshments and help us celebrate the 20th anniversary year of the CPIA. We will recognize the individuals and organizations who, over the years, have understood the importance of working together for mutual benefit and support of photonics technologies.
Agenda
3:00 – 3:30 Welcome, CPIA Report, and Awards
3:30 – 4:00 Keynote Address: "The Future of Photonics", Eugene Arthurs, CEO, SPIE
4:00 – 5:30 Student Poster Contest
5:30 – 6:00 20th Anniversary Celebration, Poster Contest Awards
CPIA Annual Meeting Sponsors
[lgxlogoslider id="8424″]